Welcome to the Dog Trotters (One Heart Pet Care) dog walking website.
We specialized in daily dog walking adventures Monday thru Friday (4-6 dogs) to Marin trails and open space. We walk small, medium and large dogs together.
We specialize overnight pet sitting in your home. Free pet massage included.
Group Dog Training: We train dogs teaching them good boundaries helping them with their recall, teaching them not to jump and helping dogs to be social in a group setting.
Private pet visits and dog walks for people who work or travel including plant and cat care.
We Offer Pet Acupressure & Pet Massage for older dogs & dogs with Hip & Joint Issues.
AFFORDABLE FLEXIBLE RATES AND PLANS.
Free pet consultation / CALL
We are licensed, Bonded, Insured and offer great references.
See SERVICES for comprehensive details about what we offer.
Ask about Birds, Cats and
Plants care. See Rates Page


We love doing TLC CAT CARE
MORE INFO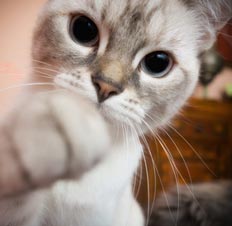 ABOUT US
We have been in business since 1997 and we are currently located in Central San Rafael. I believe in creating "Heart -Centered" relationships with my dogs and with my pet owning clients. I run my business using the principles of Honesty, Integrity, Love and Healing. I believe in giving my dogs lots of love, exercise and attention. We pamper our dogs with pet massage and train all of our dogs by teaching them good boundaries, good recall and helping them to be social with all dogs. I have been trained in pet acupressure and in the Native American Lakota healing tradition.
The way we get started is that I come to your home to meet you and your pet for a free consultation. You can fill me in on what a great pet you have and fill out an information packet about your pet. I can give you some awesome references of current dog walking and pet sitting clients and we can go from there. We believe in making sacred heart connections with all our pets and their pet owners. I look forward to your emails and your phone calls.
Paw Hugs,
Don David
415-261-0102

Pet Care Services are offered
in Marin County, California.
Cities Served in Marin County – San Rafael, San Anselmo, Larkspur, Novato, Fairfax, Corte Madera, Mill Valley, Sausalito, Greenbrae, Kentfield, Ross, Terra Linda

LGBT Friendly Services