Welcome to DOG TROTTERS (One Heart Pet Care) Services in San Rafael, Marin Ca.
1st Dog Walk Free! / 5 STAR YELP Reviews! / Free Pet Massage included! (ALOHA) 
We are a very loving and kind dog walking and pet sitting service!
There are so many advantages for putting your puppy(s) and dog(s) into one of our dog walking groups, (1) Dogs are naturally pack animals and love being out on a trail with their dog buddies, (2) Dogs teach each other good boundaries and how to respect each other, (3) Dogs love being off leash so they can run and around and play with their dog buddies, (4) We can teach dogs in the group better trail manners, better boundaries and better voice commands, (5) Dogs always get a good work out running and playing with their buddies on the trail. 6. Dogs come home tired after running and playing with their dog buddies, (7) Dog(s) look forward to going on their group walk on the days they are schedules.
*GROUP DOG WALKING.
We bring dogs on off leash group dog hikes on the open trails of Marin. We do group dog walks (Monday thru Friday with 4-7 dogs.) We allow dogs to run and play off leash while we also walk other dogs on leash simultaneously. When the dogs are off leash we teach them better recall so when we call them they come to us. We teach dogs how to not jump on other dogs and people on the trails, we teach them excellent social skills, better boundaries and basically how to behave better around other dogs.
*OVER NIGHT PET SITTING.
When pet sitting for you in your home we will always keep your house clean and neat. We will give your dog a minimum of 3 private walks a day and we can also walk your dog(s) in the dog walking group. We will give them fresh water, feed all the pets, bring in your mail and water the plants. If you have cats, we will feed them, give them fresh water, clean the liter box, play with them, pet them and give them the love and attention they deserve.
*GROUP DOG SOCIAL TRAINING & PUPPY TRAINING.
We train dog(s) in a group setting teaching them good boundaries, how to be more social in the group with other dogs, how to respond better to voice commands "off, down, heel, fetch, no jumping, no pulling, stay" We teach dogs how to have better recall, how to stop pulling on the leash and how to stop jumping on other people & dogs when they are on the trails.
*PET VISITS & PRIVATE DOG WALKS.
If your dog(s) or cat(s) are home alone while you're at work or traveling, we can stop by 2-3 times a day to give them the care they need. We can do private walks with the dog(s), feed your dog(s) or cats or birds, water the plants, give medications, as directed, to your pet(s). We will pamper all your pets with an one heart healing pet massage and we will text you pictures of your dog(s)/pets as well as texting you updates on how your pet(s) are doing.
*MEET AND GREET. To set up a free pet consultation for us to come meet you and your pet(s) please call us or email us. Thank you.
Aloha Pet Hugs,
Don David Topliff.
(415) 261-0102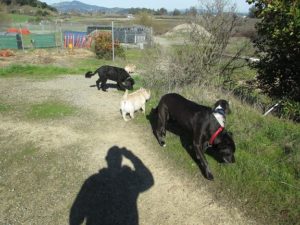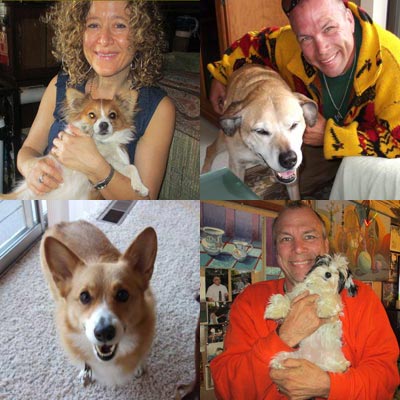 PET MASSAGE AND PET HEALING. (ALOHA)
*We greet all our dogs/pets with a circular healing pet massage. We believe in relaxing all our dogs/pet by exercising them and giving them a healing pet massage.
*We offer Pet Massage and Pet Acupressure all dogs and pets. I am trained in Chinese Acupressure and experienced in doing healing and massage in the Lakota American Indian Tradition.
*I believe in creating a "Heart Centered" Connection with all my pet clients and their beloved pet companions. We are very loving and Kind to all animals and pets!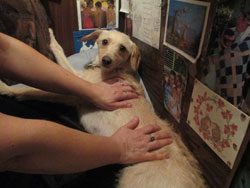 Pet Care Services are offered
in Marin County, California.
Cities Served in Marin County – San Rafael, San Anselmo, Larkspur, Novato, Fairfax, Corte Madera, Mill Valley, Sausalito, Greenbrae, Kentfield, Ross, Terra Linda